DatDrop Overview
DatDrop (est. 2017) is a CSGO case-opening site with three unique gambling features, i.e., Case Openings, Case Battles, and Upgrade, each at different pricings – from cheap to expensive. It doesn't offer many game options but players have an opportunity to buy or sell, and win CSGO skins. This platform guarantees 100% entertainment, while providing users with numerous banking and payment options online.
Risk Warning: dAppGambl does not constitute any investment or trading advice. Please carefully understand and evaluate the risks yourself before participating in any dApp
Accepted Cryptocurrencies
Pros
Free bonus for new members
Limited country restrictions and multiple language support
Provably fairness
Well-designed website with friendly interface
Cons
No livechat support
Only CSGO Skins, Ethereum, and CSGO P2P for payouts
Datdrop is a CSGO case opening website and the most popular platform for case battles which has pioneered online case battles. It hosts over two million users and has created over 25 million case battles. Aside from the case openings, DatDrop also features:
Case battles up until four users
Skins or credit upgrades
Battle Royale with up to 16 users.
The website also includes free cases for loyal users and deposit bonuses for any bonus ranging from crypto to skins payments; compared to similar platforms like CSGORoll or HellCase, DatDrop solely focuses on a single game mode that CSGO players and streamers love. When we compare DatDrop to similar platforms, DatDrop stands out through crisp gameplay with no latency, interactive gameplay, and streamer backing. However, it needs features like slots, live casinos, or similar games.
The operator only provides a single gameplay, the platform only targets a niche audience, with the 335 million cases opened serving as a statement of their success.
Email support
Social media support
More than 250 payment methods, including cryptocurrencies
Yes, DatDrop is a legitimate CS:GO skin case site. It provides users with excellent features beyond just opening cases and has built a solid reputation over 5 years. 
It also uses provably fair mechanics, ensuring the safety of users with its case drops. There's also full SSL certification, providing full encryption for all connections. Although it doesn't have a license from any gambling regulator, it's because case openings sit in a loophole and don't technically count as betting.
| | |
| --- | --- |
| Welcome Bonus | 5% Bonus |
| VIP Program | No |
Pros
Welcome bonus for new players
Offers bonus codes
Bonuses are easy to claim after registration
$100 maximum promotional amount
Cons
No VIP program
Existing players get random promotions
This offer is specifically targeted to attract new players to the platform. It is awarded using a specific promo code provided by the operator. You can take advantage of this bonus to increase winnings.
Welcome Bonus
The DatDrop welcome bonus is an exclusive offer for new players. You get up to a 5% bonus after making a single first deposit. However, you have to claim the promo code and enter it to get this bonus. The maximum promotional amount is $100 per 24 hours, which is absolutely reasonable compared to other welcome offers.
Here is a step-by-step guide to claim this welcome offer.
Step 1: Visit DatDrop website and click on "Sign In With Steam"
Step 2: Register an account on this site by entering the required details
Step 3: Complete the process and proceed to the homepage to click the "+" icon on the top right corner
Step 4: Choose the "Use promo code" option
Step 5: Enter the bonus code provided by the operator and select the "Use Now" button
Step 6: Deposit funds into your account and get a 5% bonus credited
You can only use the promo code of a maximum of 2 players per 24 hours.
Other Promotions 
Currently, there are no promotions for existing players, but there are rumors of past offers to them. You should look out for them on social media or on the site since they are pretty much random.
Loyalty Program
The operator gives back to its users through Free Cases that players must open to win prizes. There are a total of 5 level cases, each containing higher-valued skins.
Level 1 – $3
Level 2 – $25
Level 3 – $50
Level 4 – $75
Level 5 – $100
Players must also link their Twitter accounts to claim any free cases. The highest case level is unlocked when players deposit $100 or over and start to decrease every 24 hours by 5$, so if you fill your account with $100 and open a Level 5 free case, you'll open a Level 4 free case, the next day.
| | |
| --- | --- |
| Available Cryptocurrencies | Bitcoin, Ethereum, Litecoin |
| Withdrawal Time | Instant |
| Fees | No fees |
Pros
Several deposit methods, including cryptos like Bitcoin, Litecoin, and Ethereum
Instant deposit processing time
Zero fees
Quick withdrawal
Cons
No DatDrop balance withdrawal
The operator provides a series (up to 250) payment methods to facilitate deposits and withdrawals. It sets itself different from other online gambling sites that use fungible currencies.
For normal deposits, the case-opening site uses methods such as bank transfer, card payments (Visa and Mastercard), G2A Pay, American Express, Discover, Alipay, Skrill, WeChat, WebMoney, UnionPay, Gamemoney, ecoPayz, and cryptocurrencies like Bitcoin, Litecoin, and Ethereum. The in-game deposit options, however, are CSGO Skins, Dota 2 Items, and CSGO Keys. There are no fees for deposits.
Withdrawals
For withdrawals, there are only limited options available. The site uses CSGO Skins, Ethereum, and CSGO P2P Trade. The processing time is within 96 hours. You cannot withdraw your balance; instead, you can withdraw skins to your account and get a value equivalent from items.
To make this withdrawal, follow the steps below.
Step 1: Navigate across your account to find the deposit and withdrawal
Step 2: Select the "Cash Out" option
Step 3: Choose any of the withdrawal methods – CSGO Skins, Ethereum, or CSGO P2P Trade
Step 4: Follow the instructions provided by the operator to initiate a withdrawal. You can also convert CSGO Skins to Ethereum to transfer to other websites.
Step 5: Wait for a moment to get a "Cash out created successfully" notification.
| | |
| --- | --- |
| Amount of Games | 3 |
| Available Games | Battle Royale, Battle Cases, Upgrade |
Pros
Interesting game collections for different players
Games are highly competitive
Increasing number of players daily
Provides a provably fair gaming system
What Games Can You Play?
The website was designed solely to provide games around case openings. So far, the operator has developed four game types, and they include opening cases, case battles, upgrades, and battle royale.
Opening Cases
Opening CSGO Cases are unique high-risk and rewarding games that allow you to obtain different skins – weapons and knives. They are one of the rarest games but they ensures that it is available in various types to players. Each weapon or knife skin has unique attributes and price tags ranging from cheap to expensive. There are over 200 million cases opened.
Case Battles
CS:GO Case Battles is a highly competitive game between players on the platform. Here, players buy similar cases at different prices and then compare the costs against each other. The player with the highest case costs becomes the winner automatically and receives the skins available. There are over 20 million case battles.
How to play Battles?
Every battle has a number of cases chosen when the battle was created – a case is equivalent to a battle round. After each round, players get skins in their inventories, in which the drop amount can be totalized at the end of the final round. The player with the highest drop amount gets all players' skins in the battle. There is a bobby prize for the loser.
Upgrade
The upgrade has similar gameplay to Roulette and Jackpot. However, it is a little more specific and often involves the Upgrade Center to proceed. Here, players have to choose an item or skins from inventory and select a multiplier. Once that is done, the system automatically upgrades the item or balance to that amount. There are over 9 million upgrades.
Battle Royale
Battle Royale is another unique game. It is an online multiplayer video game that looks for the last man standing. The winner gets all the skins in the game. There are over 900,000 battle royales.
How to play Battle Royale
This game allows 4 to 72 players to participate in a tournament consisting of two to six rounds. The number of rounds depends on the number of players in the game. For instance, 4,6, & 9 players mean 2 rounds, while 64 players mean 6 rounds. Each game participant gets into the case-opening match with a series of cases. The best participant of one round move to the next stages with the other best participants, until there is only one winner left.
The operator has a provably fair system which means that all results are simply random and unbiased. The operator provides a provably fair algorithm to users so that they can confirm source codes for games (i.e., cases and upgrades). Regarding battles, the website uses Random.org tickets, a third-party service to generate beacons and verify roll numbers.
Additionally, it provides customers with a Roll Validator Form, allowing an easy check of roll numbers easily. Indeed, the case-opening site is transparent and reliable.
| | |
| --- | --- |
| Established | 2017 |
| Safety features | SSL Protection |
Pros
Social media support
Large community with 2+million users
2-Factor Authentication
Scam Alert tips page
Cons
No responsible gaming section
CSGO gambling site was established in 2017 by Meetic Group LP with its registration address in Unit 111331 Ground Floor, 30 Bloomsbury Street, London, WC1B 3QJ. It does not hold a gambling license and there are questions about its legitimacy. However, one thing is for certain, the CSGO site is committed to customer security. It provides a list of measures to ensure that players don't become victims to scammers. More so, it integrates a scam alert section to enlighten users about account protection. It will protect against the various techniques used by criminals.
Additionally, the operator has a privacy policy agreement that describes how the operator can control or manage a user's data. The information obtained is mainly the trading URL and a user's Steam ID account. They will not be disclosed to third parties or can be changed by customers after contacting the service provider.
How to Protect Your Account?
Case-opening platform integrates a two-factor authentication (2FA) protocol that will prevent your account from being hacked. This technology ensures the utmost confidentiality of sensitive information such as passwords, usernames, and other personal details.
The operator also advises that players do not reveal sensitive details such as their passwords to anyone, including customer support. You shouldn't also deposit an amount of money to verify your account.
>A good way to tell if your account has been hacked is to check the Steam API keys created on the platform. If there is any looking suspicious, then you should change your password and deauthorize or revoke the key. You can also contact the customer support department. The doubts about legitimacy are annulled. It is obvious that the service operator has a reputation to protect. It has a strong community, having gained mass popularity over the years. It currently has over 2.4 million users worldwide. Social platforms, i.e., Facebook and Twitter, are booming in numbers. They are also the fastest and most convenient channels to update users about new information (including bonuses and promotions) on the site.
| | |
| --- | --- |
| Support | Email |
| Languages | English |
Pros
Social media pages
Multi-language support
FAQ Section
Cons
No LiveChat feature
No 24/7 support
Customer support services are vital parts of a gambling site. In this case, the customer support channels are an email address ([email protected]), a ticket system, a partnership form (to [email protected]), and social media pages (Facebook and Twitter). There is no specific operating time, but the service provider assures users that responses are treated as urgent. Unfortunately, there is no player chat (or 24/7 Livechat) available.
The gambling site supports 11 different languages.
DatDrop User Experience
Apart from the CSGO gambling operator's support services and excellent reputation, it also delivers the best user experience. The operator designed an intuitive website with excellent dark graphics and a user interface to make the gaming experience a lot better. It also has a good layout which makes it easy to use by beginners and experts. There are a number of icons on the homepage that will help a user navigate across the website seamlessly.
The only demerit about the user experience is that not every player may find dark graphics convenient to use.
Mobile App
DatDrop doesn't offer a mobile app to users. As a result, it makes it slightly more challenging to access on a mobile device. However, it doesn't mean it provides a poor portable experience. Users can still enjoy DatDrop through the mobile browser. It's fully optimized, ensuring rapid loading times and excellent navigation. The site is also fully scaled, so the screen has no unsightly visuals. Perfect for any crypto bettors who love to play with their pocket devices.
Restricted Countries
There's a relatively small list of countries where DatDrop is restricted. However, users must know where they can and cannot enjoy its services.
Afghanistan
China
India
Iran
Israel
Lithuania
North Korea
Syria
How Does DatDrop Compare to Other Crypto Casinos?
Casino
Bonus
Features
Payments
Banking
Licenses
Bitcasino.io Casino Review
20% Cashback up to 10,000 USDT
Top Bonus
Large selection of games
Sportsbook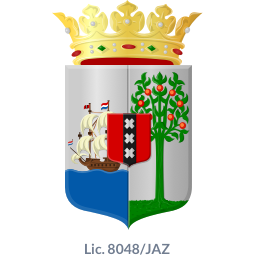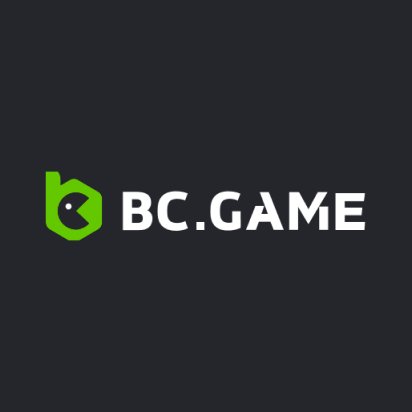 Up to 270% and 1 BTC
Personalised bonus offer
Provably Fair Games
Low House Edge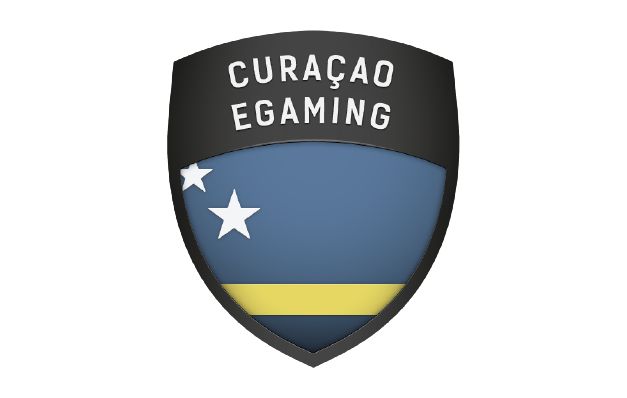 The difference between DatDrop and casinos like BitCasino and BC.GAME is striking as none of the platforms have similarities in games, types of operators, licenses, and much more. Bitcasino and BC.GAME are licensed casino platforms in Curacao that abide by country regulations and have strict laws governing certain types of gaming. Conversely, DatDrop is England-based and doesn't act as a gambling platform. There are thousands of games offered by BitCasino and BC.GAME, while DatDrop only offers case openings.
In contrast, in the casinos, users can play live casino games and slots and even access a sportsbook. All games on DatDrop are provably fair, while BitCasino and BC.GAME only has a few games with provably fair results that don't allow its users to verify the validity of the results. The only CSGO feature existing in the casinos is the betting feature. At the same time, DatDrop is fully embedded into the game, with deposits, gambling, and withdrawals all processed through the game and using game assets.
How Does Datdrop Compare to Other CSGO Case Opening Sites?
Casino
Bonus
Features
Payments
Banking
Licenses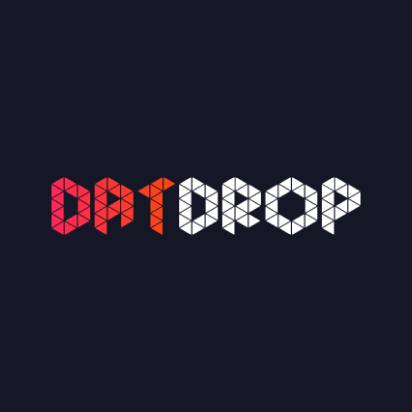 5% Bonus
+20 Payment Methods
CSGO Site
Provably Fair Games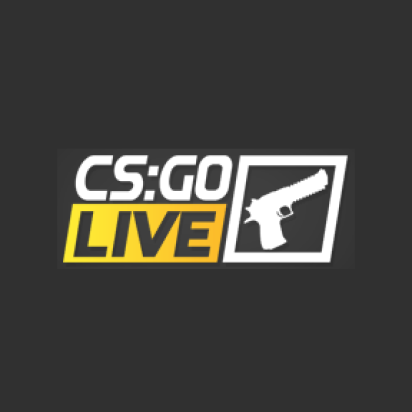 Free Welcome Bonus up to $50
Crypto Accepted
instant_deposits
24/7 Support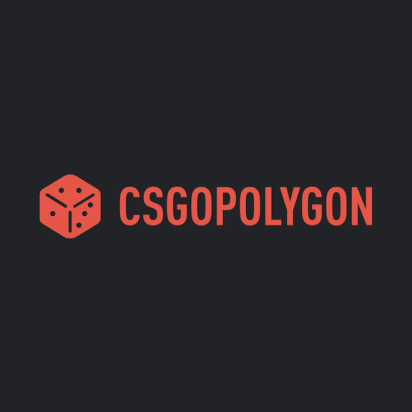 Free Credit Bonus valued at 1,000 credits
CSGO Site
24/7 Support
Generous welcome bonus
Although a few CS:GO case drop sites are on the market, some excellent options are still available. Our top case drop sites provide some competition to Dat Drop.
Firstly, CSGOLive is one of the most popular choices available. However, it doesn't offer as rounded an experience as DatDrop. As a purely case drop site, users can't enjoy the battles and battle royales available here. However, the case customization is impressive, so it may be a stand-out choice for users looking to enjoy some control over their picks.
It's a different comparison when it comes to CSGOPolygon. It's more than just a case drop site, it provides a complete crypto casino experience. So, for anyone who wants to enjoy standard crypto betting while also grabbing CS:GO skins, CSGOPolygon is the obvious choice. However, bettors searching for a pure case drop site will be best served by DatDrop.
DatDrop is one of the best platforms to find CSGO cases to open. This operator has developed its site so that players from different regions have an interesting experience. It doesn't refer to itself as a regular gambling site like Farmskins and CSGORoll, but it provides a maximum level of entertainment. This operator packs features such as a generous welcome bonus, good customer support channels, and a fantastic user interface. More importantly, it is a licensed and legit online gaming site, following its safety measures, reputation, and trustworthiness. Indeed, it is a better option for a gambling site to choose for battling cases online.
What information do I need to provide to create an account?
Players only need to provide access to Steam.
What responsible gaming tools are available at DatDrop?
Players can set deposit limits or exclude themselves from playing on the platform for up to 1 month.
Is DatDrop a safe platform?
Yes, it is. It has a website integrated with safety features and tips to protect customers.
Does DatDrop have an offer for existing players?
DatDrop bonus offers are not constant. The operator, however, makes sure to update new and existing players of new offers available from time to time. 
Is DatDrop on social media?
Yes, it is. The CSGO gambling operator has a growing community on Facebook and Twitter.