Though Tap to Pay most likely won't allow direct Bitcoin purchases, Apple claims that users will be able to use their top cryptocurrency holdings to make purchases from conventional shops and companies. Apple Pay will convert the user's cryptocurrency holdings to match the dollar amount required by the merchant's point-of-sale system to complete the transaction.
Apple Pay's Tap to Pay will open the doors of the Bitcoin and crypto market to U.S. customers, who are looking to buy cryptocurrency using bank-issued debit and credit cards, through mainstream payment platforms.
Biggest Competition for Companies like Binance and Coinbase
Typically, to pay with BTC and other top cryptos, a user would have to visit Binance or Coinbase, purchase crypto through the exchange, and then make their payment. However, with Apple Pay's Tap to Pay feature, a user can pay a vendor directly from their Apple Pay account on their iPhone, iPad, or Mac computer. Apple Pay automatically converts USD to BTC without having to leave the app or open a crypto exchange.
While this feature offers many conveniences for the customer, it reduces the traffic for exchanges like Binance and Coinbase, thereby adversely impacting the transactions and earnings of these exchanges. Apple has, therefore, become one of the biggest competitors for companies like Binance and Coinbase.
Will Apple put Coinbase and Binance Out of Business?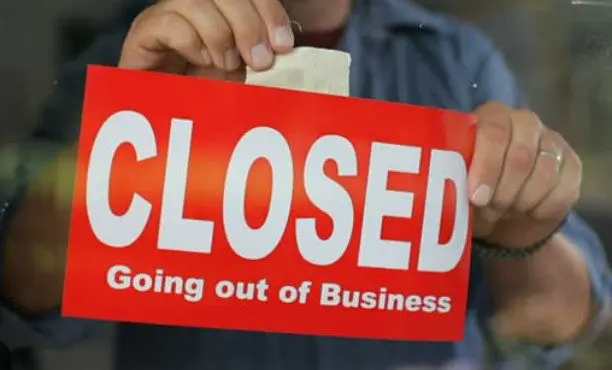 Due to the Tap to Pay functionality on Apple Pay, users can keep their cards digitally on Apple Pay's platform, and use their smartphone to make crypto payments anywhere.
A significant issue at hand is whether using credit cards to make crypto purchases is the best option for customers. The simple answer is that it isn't the best idea.
Credit cards have lengthy processing timelines and large transaction fees, with banks operating as a middleman. If a customer uses the Bitcoin Lightning Network instead, their crypto transaction will be faster and cheaper, without the use of any intermediaries.
It's also unlikely that Apple will add many cryptocurrencies to Apple Pay. It can only go as far as Bitcoin, a few stablecoins, and possibly Ethereum in the future. So, Apple's new crypto offering may attract users who already have iPhones, and want to make payments with their crypto tokens. It will not cater to customers who trade and invest in a variety of altcoins, which are only accessible on full exchange platforms.
Thus, considering its limitations with respect to accessibility and practical convenience, we believe that Apple Pay's crypto offerings may not be able to shake up established crypto exchanges like Binance and Coinbase.
That said, Apple, as a company, is already starting to have a significant impact on crypto exchanges through the regulations it has recently imposed on crypto apps within the Apple App Store.
What effect will Apple have on Crypto Exchanges?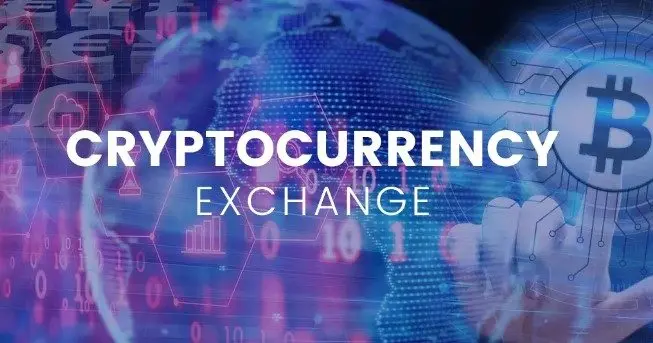 Crypto technology is often user-hostile, at least to most internet users. As a result,  popular payment programs like Venmo, PayPay, and others have integrated crypto support to cater to new users. Users will have to go through Apple or Google App Stores to download these apps and access the crypto world.
To be listed on the Apple or Google App Stores, these apps need to play by the rules of these two companies—crypto apps will have to abide by the policies laid down by Apple and Google.
On 24th October 2022, Apple Inc. rolled out its updated guidelines for all Apple Store apps. Following are the new regulations that crypto exchanges must adhere to when creating apps for the Apple Store:
Crypto exchange apps may facilitate transactions or transmissions of cryptocurrency on an approved exchange. However, such transactions can only be offered in countries or regions where the app has appropriate licensing and permissions to provide a cryptocurrency exchange.

Crypto wallet apps may facilitate virtual currency storage, provided they are offered by developers enrolled as an organization.

Crypto apps are not allowed to mine crypto and offer currency for completing tasks like downloading other apps. The only exception to the crypto-mining prohibition is if "the processing is performed off [the] device."

Crypto developer apps may not use their own mechanisms to unlock content or functionality, such as license keys, augmented reality markers, QR codes, cryptocurrencies, and cryptocurrency wallets.

Non-fungible tokens (NFT) apps may use in-app purchases when selling services related to NFTs. However, the ownership of NFTs should not unlock features or functionalities within the app.
Apple claimed that the revised policies provide all developers an opportunity "to be successful," while still ensuring "a safe experience for customers to obtain apps."
However, other critics, such as angel investor Daniel Mason, have asserted that Apple's most recent policies may not be geared towards real benefits for everyone.
Mason suggests that these updated regulations demonstrate the tech company's determination to prevent money from leaving its ecosystem. According to him, those looking to compete with Apple for either primary or secondary NFT purchases will be significantly impacted by these new limits.
Apple Forces Coinbase to Change its Crypto Products
According to Brian Armstrong, the CEO of Coinbase, Apple is allegedly suppressing cryptocurrency innovation and excluding decentralized finance (DeFi) to shield itself from the competition.
Armstrong claims that Apple has informed Coinbase that it is not allowed to incorporate two particular features into its iOS apps: the capacity to generate cryptocurrency revenue and access to DeFi apps.
According to reports, the first restriction, which pertains to the exchange's Coinbase Earn product, has forced Coinbase to adapt its interface in a way that is noticeably less user-friendly.
Armstrong feels that Coinbase has reached a "dead end" in its traditional lines of communication with Apple. However, Coinbase still intends to formally ask Apple to change its App Store policies.
Differences between Apple Pay, Coinbase, and Binance
| | Apple Pay | Coinbase | Binance |
| --- | --- | --- | --- |
| Mobile app | User-friendly UI | User-friendly UI, real-time price alert | User-friendly UI |
| Users | 507 million | 6.8 million | 100 million + |
| User Experience | Intuitive user experience | Simple interface | Moderate level |
| Deposit Option | Bank account, debit card, or credit card | Bank account ACH and Wire debit card, Apple Pay | Bank Account, Credit debit card,UPI, Apple pay, Paypal, Vinmo, Wechat |
| Fees | No additional fees if you choose debit or pay with a current balance. | 0.50% per trade - Additional 1.49% for bank account or Coinbase Wallet purchases - Additional 3.99% for credit card purchases | Maximum 0.10% purchase and trading fees (discounts available) - Additional ~2% fee for credit card purchases - Deposit and withdrawal fees vary by currency - No fees for USD deposit or withdrawal |
| Minimum Deposit Amount | $1 | $25 | Deposit None, Withdrawal $1 |
| Maximum Deposit Amount | $10,000 a Week | $25,000 a Day | No limit in dollar, 100 BTC |
| Volume | Over 6 trillion annually | Over 3 billion | Over 20 billion daily |
| Coins | Direct conversion for BTC; may also be available for ETH and other stablecoins | Supports 93 coins | Supports 328 coins |
| Security | 2FA via SMS - Actual card numbers aren't stored on your device or on Apple servers - Card number and identity aren't shared with merchants - Private keys can be securely stored on iCloud | 2FA via SMS or Google Authenticator app - Cold storage and multi-signature wallets - USD balances FDIC insured up to $250k - KYC and anti-money laundering protections | 2FA via SMS or Google Authenticator app - Device-level restrictions - U2F security via hardware key - Whitelisting pre-approved addresses |
| Platform Cons | No direct purchase of crypto from Apple Pay - Limited conversion options for direct crypto merchant payments—only BTC, ETH, and a few other stablecoins | Less Coins - High deposit and withdrawal charges - Price Inconsistency | Too many pump and dump coins - Withdrawal available for certain assets only - App lags in Certain Instance, Suspends trading very often - Price inconsistency |
Apple Pay has recently made its way into the crypto payments space. However, it is important to remember that Apple Pay comes with an existing user base for fiat payments.
Due to Apple Pay's Tap to Pay feature, anyone with an Apple device and an Apple Pay account can easily make payments to vendors who only accept crypto payments. Apple automatically handles the conversion of USD to BTC while processing the merchant payment. With Coinbase and Binance, on the other hand, a user will first have to create an account, purchase crypto using a credit card or debit card, and then make the payment to the vendor.
Moreover, Apple Pay doesn't charge any additional fees for transactions, as compared to the fees on Coinbase and Binance.
All 3 platforms are extremely secure with respect to the processing of transactions, but Apple Pay offers the additional benefit of user account security. Unlike exchanges like Coinbase and Binance, Apple Pay does not store the actual card number and customer details, ensuring maximum account security.
To enable smoother processing of transactions, users can also store their private keys securely on iCloud, from where they can be used to directly authenticate crypto transactions.
We believe that pitting Apple Pay against a full crypto exchange would never be a fair comparison. Sure, Apple Pay is a strong competitor in terms of accessibility and ease of transactions, but a crypto exchange like Coinbase or Binance would still remain relevant and useful for trading and storing crypto tokens.
Should you buy Crypto with Apple Pay?
Whether or not users should decide to purchase Bitcoin and other cryptocurrencies via Apple Pay is a complex question. However, doing so has advantages and disadvantages. 
The advantages include simple and speedy transactions. According to Apple Pay statistics, 85% of U.S. merchants accept fiat payments using their contactless payment system. This user preference is also reflected by the many cryptocurrency services, exchanges, and wallets that are incorporating contactless Apple Pay.
On the flip side, the disadvantages include the risk of financial loss from fraud, ransomware, and cyberattacks as Apple Pay transactions use credit cards and other conventional payment channels.
Another factor to consider is the volatility of cryptocurrencies—there may be rapid price changes while the customer is waiting for their credit card transaction to be processed. Therefore, before using Apple Pay for crypto transactions, customers must do their research and plan wisely.
In contrast to directly using a credit or debit card to purchase crypto on an exchange, we'd suggest using Apple Pay as it is known for its strong privacy and security policies. Instead of saving your card on an exchange, where your personal and financial details may be compromised through hacks and scams, you can store your cards securely on Apple Pay, and use them to purchase crypto without sharing any card details with the exchange.
How to buy Bitcoin (BTC) with Apple Pay
The process of buying Bitcoin with Apple Pay is quick, easy, and secure. Following are 5 simple steps to make a purchase:
Step 1: Download a crypto app of your choice to your iPhone, iPad, or Mac computer
Step 3: Choose the USD amount and select Bitcoin (BTC)
Step 4: Choose Apple Pay as the payment method
Step 5: Finalize your payment
How does Apple Pay Compare to Decentralized Exchanges?
Apple Pay is not a decentralized exchange. Its Tap to Pay feature is just a convenient tool for making crypto payments without having to purchase crypto tokens separately on a decentralized exchange. This feature is extremely useful for making contactless crypto payments to merchants or vendors. However, Apple Pay does not allow users to purchase crypto for saving or trading. If you want to buy crypto, you will still need to head over to a decentralized exchange, and acquire tokens.
However, you can still use Apple Pay as a payment method on decentralized exchanges that have Apple Pay integrations. This option adds significant benefits to the process of purchasing cryptocurrencies.
The first key benefit is that Apple can ensure account protection, trust in transactions, and ease of use for consumers. Since crypto is all about security, privacy, and transparency without any middlemen, Apple Pay can be the perfect point of entry for new users to explore the crypto world.
Another way in which Apple Pay can benefit crypto users is by storing crypto private keys and seed phrases securely in iCloud. An Apple Pay integration allows users to use their keys directly from iCloud, in conjunction with the corresponding multi-factor authentication system. As for user safety and security, Apple and cryptocurrencies seem to be working together and headed in the right direction.
However you look at it, you will have to use a decentralized exchange to purchase cryptocurrencies. We believe that Apple Pay is a viable solution to the problem of storing your credit or debit card information on an exchange. With Apple Pay's Tap to Pay feature, you can also make quick and easy crypto payments to merchant sites and outlets, without going through the extra hassle of visiting the exchange each time you need to pay with crypto.
Various Ways to Buy Bitcoin with Apple Pay
Although Apple does not allow users to buy Bitcoin directly, there are several platforms and applications through which you can purchase Bitcoin with Apple Pay.
You can purchase Bitcoin using Apple Pay through a variety of wallets, exchanges, and websites, including but not limited to Exodus, Paxful, CEX.io, Lumi Wallet, Crypto.com, and others. However, each has its own fees, terms, and conditions for transactions and trading. For the U.S., Apple Pay will only work for debit card integrations, and a 3.75% fee is applied to the deposit amount. For the U.K. and EEA, a credit card can be used, with a fee of approximately 2%, subject to changes as per policy. Therefore, you must do your due diligence before choosing an exchange and initiating a transaction.
Listed below are the 3 most popular exchanges on which you can purchase Bitcoin with Apple Pay:
Conclusion
Here's our take on what Apple Pay brings to the table, and how it fits into the crypto market's offerings:
Apple has entered the crypto space with impactful offerings that make crypto purchases and payments more secure and convenient.

Apple Pay can store the private keys to your crypto wallet securely, so you don't have to worry about your login information being stolen and misused.

You can also store your credit or debit cards securely on Apple Pay. Thus, when you use Apple Pay to purchase crypto on an exchange, you need not trust the exchange with your financial information. You can also recharge your Apple Pay wallet, and eliminate the hassle of using cards altogether.

The Tap to Pay feature on Apple Pay also allows you to make crypto payments directly to merchants without having to visit an exchange, use fiat money to purchase crypto tokens, and then process the transaction. Apple's Tap to Pay directly converts your fiat money to crypto while processing the transaction to the merchant's system.

While Apple Pay's crypto offerings will successfully open up avenues for all Apple users to make crypto payments, those looking to buy crypto tokens as an investment or for trading will still need to visit an exchange.

What Apple Pay brings to the table is essentially security, convenience, and accessibility for potential crypto users to enter and engage in the crypto world.