On the organization's website, a blog post made this admission. She disclosed in the memo written for YouTubers:
"Over the years, I've worn many hats and done so many things: managed marketing, co-created Google Image Search, led Google's first Video and Book search, as well as early parts of AdSense's creation, worked on the YouTube and DoubleClick acquisitions, served as SVP of Ads, and for the last nine years, the CEO of YouTube…Today, after nearly 25 years here, I've decided to step back from my role as the head of YouTube and start a new chapter focused on my family, health, and personal projects I'm passionate about".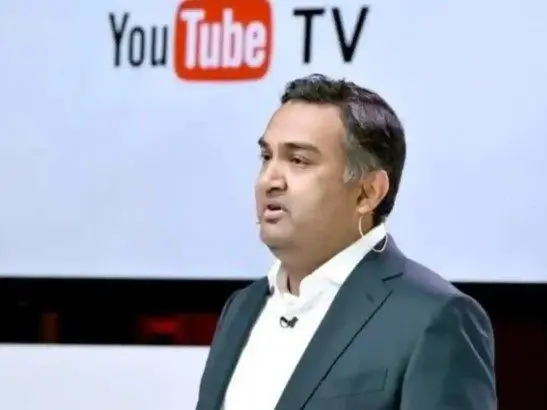 Susan Wojcicki's successor is Youtube's longstanding Chief Product Officer, Neal Mohan. Appointed to lead the Google-owned streaming platform, his selection has provoked hearty remarks and cheers from fans and advocates of Web3 technologies. Neal Mohan, YouTube's Chief Product Officer for over seven years, believes in Web3 Tech. While commending YouTube's incredible leadership team, Wojcicki particularly praised Mohan for his vital contribution to the subsets of Youtube. These subsets include YouTube TV and YouTube Music. In her words, she predicts he is going to be a "terrific leader." In addition, she highlighted his robust understanding of YouTube as both a business and one of the most popular places online as an incredible feature of a leader.
"He has a wonderful sense for our product, our business, our creator and user communities, and our employees," Wojcicki wrote. Youtube has a massive audience bandwidth. According to Statista, it was ranked behind Google as one of the most visited platforms. With an average revenue of 74.8 billion per month, the appointment of Mohan sets the company on the right path for further development.
In his time as Chief Product Officer, Mohan was open-ended about the explosion of the internet and its accompanying perks and features. In 2022, he revealed via a blog post that Youtube was exploring means to swiftly integrate Web3 technology, whether by "making YouTube more immersive" by leveraging the metaverse or tapping technology like NFTs, unique tokens that are often used to assert ownership of online content.
"We believe new technologies like blockchain and NFTs can allow creators to build deeper relationships with their fans," Mohan wrote. "There is a lot to consider in making sure we approach these new technologies responsibly, but we think there is incredible potential as well." 
For instance, Mohan wrote that NFTs could be "a compelling, verifiable way for fans to own unique videos, photos, art, and even experiences from their favorite creators," adding that they would enable creators and audiences to collaborate in exciting and innovative ways. Mohan thinks that the metaverse is still in its early days. However, he stated that YouTube will endeavor to bring more interactions to games and make them feel more alive.