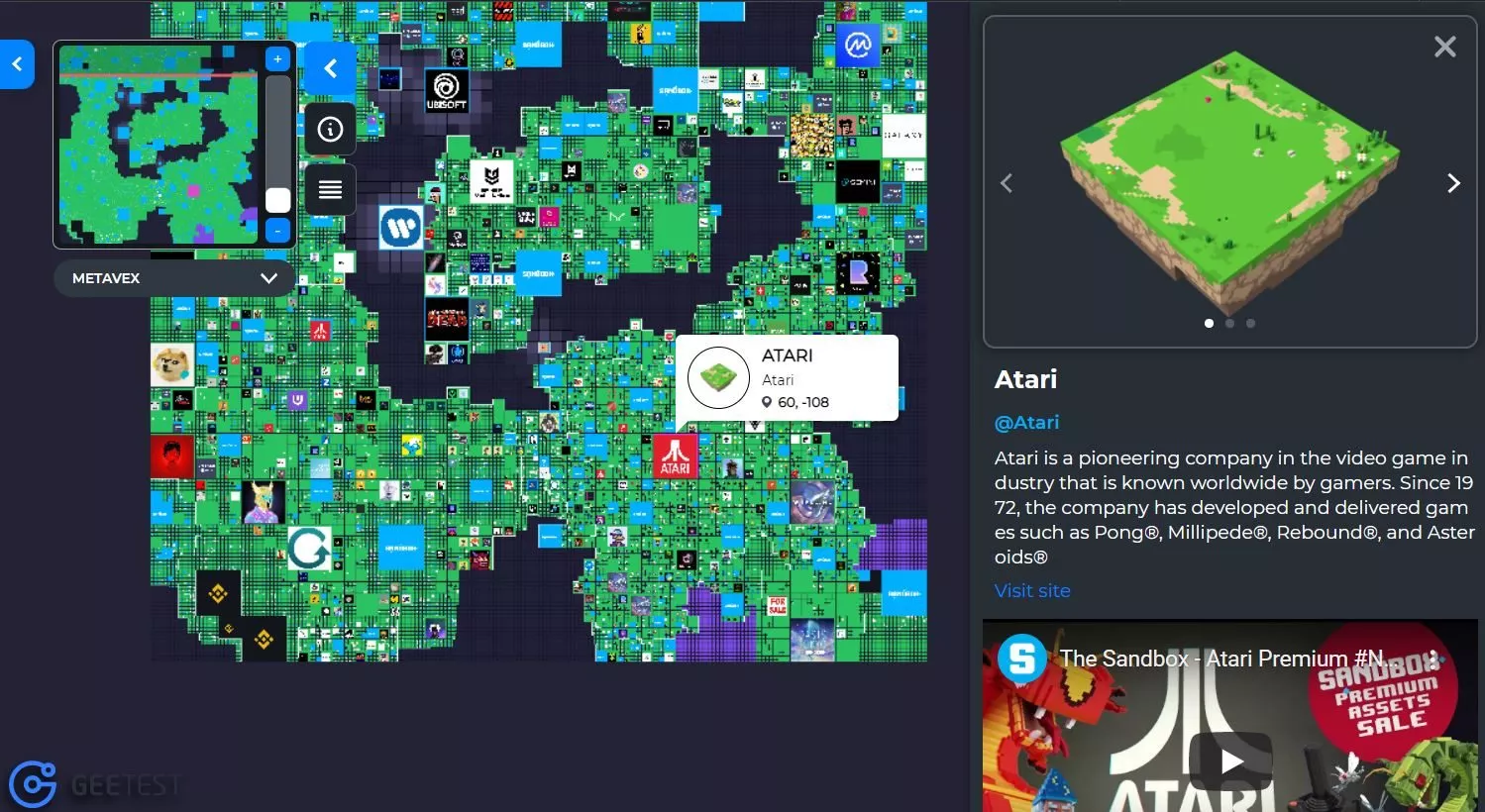 The Atari Gambling Universe
Atari formed a partnership with Decentral Games following a two-year LAND and metaverse lease to build and build an immersive casino experience. The casino will become the beating heart of Vegas City, luring Atari nostalgics and newcomers to the gambling space.
Vegas City is the largest district in Decentaland. Avatars entering Vegas City will be allowed to create and monetize 3D content and applications. Thus, the casino will present users with over 85 Atari-themed games that can be enjoyed in the new immersive setting.
To allow more users to participate in the Atari casino experience, Atari opted to use Polygon. This Layer 2 scaling solution lets players interact with casino games or Atari virtual merchandise without paying excessively high network fees.
As the global narrative gained momentum, Atari has been making moves in the NFT and then the Metaverse space. First, the company implemented the blockchain ethos at an organizational level, forming a dedicated blockchain development program to stay relevant in the digital space. In addition, Atari launched the Atari Token ($ARTI), which is an ERC-20 token on the Ethereum network.
In addition, Atari started exploring NFT applications beyond their casino experience. It partnered with Enjin to help launch an NFT digital collection for the Fabricant and released several NFT collectibles collections available on OpenSea (the popular NFT marketplace).
A new gambling experience
Atari's leap into the decentralized metaverse follows a global pattern where digital companies position themselves to interact with new digital products. Thus, Atari is testing the possibility of how to market its intellectual property by developing ways to gain more digital branded exposure.
Metaverse casinos are starting to pop up across several metaverses. For example, the Sandbox recently released the Sand Vegas Casino Club as a casino NFT project. As NFTs and metaverses become normalized, it won't be long until the whole gambling industry recognizes the immense opportunity the metaverse presents in offering a new and exciting game experience.