If you have been a part of the blockchain world for a while, you've probably heard or read the term "Airdrop."
Crypto airdrops are a popular trend in the world of cryptocurrency, where companies and organizations give away free coins or tokens to promote their projects and build an engaging community.
Participating in an airdrop is an exciting opportunity for individuals to receive virtual currency by performing simple tasks such as following a company on social media, or joining its Telegram group.
In this article, we will provide an in-depth analysis of crypto airdrops, including what crypto airdrops are and their types, a list of crypto airdrops, how to get crypto airdrops, how to maximize your earnings, an overview of the legal and tax implications involved in participating in airdrops, and much more.
A List of Crypto Airdrops
Let's take a closer look at the 4 best crypto airdrops for 2023, and how to take part in them:
Timeless – airdropping 10,000,000 LIT tokens to early Timeless and Bunny users

Timeless is a unique tokenization protocol that provides a new way for investors to earn a yield on their assets. The protocol has two types of yield tokens: Perpetual Yield Tokens (PYTs) and Negative Yield Tokens (NYTs).
PYTs give the holders a never expiring right to claim a portion of the yield generated by the underlying principle. NYTs, on the other hand, are a protocol-native way to short yield rates.
This innovative approach provides users with a more diverse and stable yield-generation experience.
To celebrate the launch of Timeless, the platform is airdropping 10,000,000 LIT tokens to early Timeless and Bunny users.
Participants who have used Timeless before September 24th, 2022, or Bunny before January 1st, 2023, can claim free LIT tokens. A selected number of Uniswap v3 LPs are also eligible for the airdrop.
To claim the airdrop tokens:
The user needs to visit the Timeless airdrop claim page

Connect their wallet, and

Can claim their free LIT tokens, if eligible.
It's important to note that eligible users have until March 1st, 2023, at 12 pm PT to claim their tokens. Otherwise, the tokens will be returned to the governance treasury.
With 50 million LIT tokens being distributed, this airdrop is a great opportunity for early users to get involved in the Timeless platform, and benefit from its unique yield tokenization solution. So, if a user is interested in maximizing their yield and diversifying their investment portfolio, they must take advantage of this exciting airdrop.
Biokript – decentralized cryptocurrency exchange airdropping 1 million BKPTs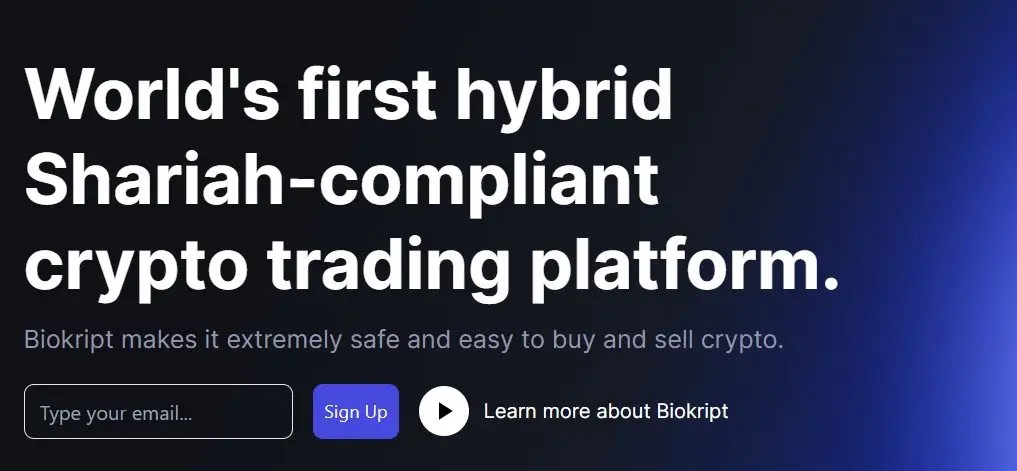 Biokript aims to create a decentralized cryptocurrency exchange that is efficient, profitable, and compliant with Shariah principles. With their Biokript token, they offer token holders the potential to receive exchange profits based on Mudarabah principles, and significant trade fee discounts.
Biokript is hosting a giveaway worth 1,000,000 BKPT tokens to reward its supporters further. Participants can easily sign up for the giveaway and complete simple tasks to earn entries. The top ten referrals will also receive 50,000 BKPT each.
To participate in the giveaway, supporters can follow these steps:
Visit the Biokript giveaway page.

Submit the details and sign up.

Complete simple tasks to earn entries.

Earn more entries for each referral.

The top ten participants will be randomly selected to win 50,000 BKPT each, and the top ten referrals will also receive 50,000 BKPT each.
Take advantage of this opportunity to win a piece of the Biokript pie! Join the Biokript community today to stay informed of updates and participate in this one-of-a-kind giveaway.
Get 70% of Ad Revenue with Basic Attention Token (BAT)

Basic Attention Token (BAT) is a blockchain-based platform that aims to measure and reward users for their attention to digital content. The platform uses the Brave web browser, built on Ethereum, to measure user engagement and share advertising revenue.
It offers a unique opportunity for users to earn tokens and share in the advertising revenue generated by their engagement with digital content.
With BAT, 70% of the advertising income is distributed among token holders.
To participate, download the Brave browser and enable the 'Brave Advertising' feature. This allows participants to earn free BAT tokens by simply viewing and interacting with advertisements while browsing the web.
In addition to earning tokens through advertisements, there are also random crypto giveaways of 25-40 BAT tokens that can be claimed on a first-come, first-served basis.
To be eligible, install the Brave browser and turn on the 'Brave Rewards' feature. This will notify the participant of any available giveaways, allowing them to claim free tokens.
Future users may be able to use BAT tokens to purchase premium content and exchange them for real-world incentives such as hotel stays, restaurant vouchers, and gift cards. The monthly Brave Rewards cycle ensures that all accrued tokens are distributed among holders at the end of each cycle
Get up to $40 worth of DFI tokens through DefiChain Airdrops

DefiChain is a decentralized exchange that uses the DeFi Blockchain. It specializes in decentralized financial services and is also behind the CakeDefi project. DeFi Blockchain is one of the world's most prominent Bitcoin DeFi protocols and has been successful in competition with other popular projects like the Lightning Network.
DefiChain is giving new users a chance to get $30 in DFI tokens, which is the native token for the platform. To participate, users must sign up and verify their email on cakedefi.com, complete the KYC process, and deposit $50 worth of supported tokens. Participants must freeze/lock their tokens for 28 days to get the airdrop. They will also get $10 worth of DFI tokens for each referral.
The airdrop rewards will be locked into the Confectionery program for 180 days, during which users will receive a 34.5% interest.
What are Crypto Airdrops?
A crypto airdrop is a marketing tactic used by blockchain projects where they distribute free tokens to users as part of their promotional efforts.
Airdrops' primary purpose is to boost a blockchain project's popularity and ensure a fair distribution of tokens among its community.
Airdrops are typically conducted as follows:
After a crypto startup company decides they need a crypto airdrop, the next step is to define who will be eligible to participate.

The company then launches a public campaign for an airdrop on community forums and social media, like Twitter, Telegram, or Discord, to reach potential participants.

After the campaign attracts the masses, the company selects eligible recipients based on criteria such as holding a certain number of tokens or using a specific platform.

The airdrop is facilitated through a smart contract or automated program that transfers the tokens from the company's wallet to the selected participants' wallets without their acceptance.
There are four different types of airdrops:
Token distribution airdrop
These are used to distribute the tokens of the new project to the community to get more people invested. Participants get free tokens that may be valuable and can be sold or exchanged in the future.
Referral-based airdrops
These airdrops help startups in increasing awareness of their project. They reward participants with additional tokens for referring the project to their friends and family, helping them earn some passive income by doing so.
Social media-based airdrops
This helps the company in getting increased engagement online. At the same time, the participants can earn free tokens by simply following them on social media, and joining their online communities on Discord and Telegram.
Dividend airdrops
These airdrops distribute profits from a blockchain project to token holders as a reward for their investment, which incentivizes holding the project's tokens, fosters community engagement, and increases token value.
Some of the potential benefits of participating in airdrops are:
Earn free tokens
Individuals can earn free tokens, which may hold value in the future, by participating in the crypto airdrops, thereby earning profits without making any significant investment. Multiple airdrops can result in a better return on investment in the long run.
Build brand loyalty
Rewarding followers with free tokens is an excellent way of creating a supportive community invested in the company's growth and earning their loyalty.
Increase exposure to new projects
The loyal customers also help the company promote its project, increasing brand awareness. This can expose individuals to new projects, and allow them to participate in the airdrop that they may not have known about otherwise.
What are the Different Types of Airdrops?
Crypto airdrops come in various forms and serve different purposes. Understanding these different types of airdrops can help you determine the best way to participate and potentially reap the benefits.
Some of the most common types of airdrops are:
Standard Airdrops
Standard airdrops, known as "General admissions" airdrops, are usually offered by new or established crypto companies, giving away free tokens to people who sign up by providing their wallet addresses.
Some standard airdrops might be time sensitive as they have a fixed number of tokens to give away, with a limit on the amount each person can receive.
For example, Ethereum Classic distributed ETC tokens to Ethereum holders in 2016.
Community Airdrops
Community airdrops are targeted toward a project's existing community members. This type of airdrop rewards and incentivizes community engagement by rewarding members who regularly participate in discussions, hold a certain amount of tokens, or refer new users to the project.
An example of a community airdrop is the 2020 Chainlink (LINK) airdrop. The project awarded its community members who held LINK tokens, participated in Telegram discussions, and contributed to the project, with a free airdrop.
Hard Fork Airdrops
When a protocol branches off or hard forks from its original code, splitting into two separate platforms, holders of the original coin receive tokens of the new chain as a reward.
An example is ETHPoW, where Ethereum holders received tokens of the new proof-of-work chain when it split from Ethereum during its transition to a proof-of-stake system.
Referral Airdrops
Referral airdrops reward users for inviting new members to a project. When a user refers a friend to join a blockchain project, they receive a certain amount of tokens. This type of airdrop helps a project increase community size and spread awareness.
For instance, Kraken, one of the largest Bitcoin exchanges in the world, offers a referral program where new and existing users receive a bonus of $10 in BTC for successful referrals
Bounty Airdrops
Bounty airdrops reward users for completing specific tasks like following social media accounts, promoting the cryptocurrency on social media, fixing bugs, signing up for a newsletter, or referring new users. Companies incentivize users to raise awareness of a project in exchange for rewards, with specific points required to be eligible for the airdrop.
For example, in 2018, to build excitement for the new token, Ontology gave away 1000 ONT tokens (worth $2800) to people who signed up for their email list before the token launch.
Exclusive Airdrops
Exclusive airdrops reward specific individuals for elements such as time spent on a project, money spent, or level of engagement in a forum. They often reward users with deep extra-curricular investment in the project, regardless of wallet size.
Exclusive airdrops are a more centralized way of rewarding those closest to the project. Exclusive airdrops are not dependent on the number of tokens in the participants' wallet. Instead, they focus on other factors like time spent on a project, most money spent on the non-token activity, or a number of posts in a forum. These airdrops are a VIP experience for loyal blockchain project supporters.
For instance, the cryptocurrency project, Ripple (XRP), conducted an exclusive airdrop for its holders in 2020, where they distributed Spark tokens (FLR) to XRP holders in proportion to their XRP holdings.
Holder Airdrops
A holder airdrop rewards users holding a certain amount of tokens at the time of the airdrop. It's determined by a community-wide snapshot of user wallets taken at a specific time.
Sudoswap's first airdrop, for example, rewarded holders of NFTs from Oxmon or OXMON tokens. Participants must already have a cryptocurrency, like ETH or BTC, to receive the airdropped token.
ICO Airdrops
ICO airdrops happen before or during an initial coin offering (ICO), to generate buzz and interest in the project. This type of airdrop can reward early contributors, incentivize participation in the ICO, or serve as a marketing tool.
An example of an ICO airdrop is when the project NEXO airdropped tokens to holders of the popular cryptocurrency, Ethereum, before its ICO in 2018.
Token Generation Event Airdrops
These airdrops happen during a Token Generation Event and are similar to ICO airdrops. This type of airdrop rewards early supporters increases the number of token holders and promotes the project.
For example, when the project Uniswap airdropped its UNI token to holders of the Ethereum cryptocurrency in 2020.
How do Free Crypto Airdrops Work?
Free Crypto Airdrops are a way for cryptocurrency companies to give away free tokens or NFTs (Non-Fungible Tokens) to their community members to increase awareness and interest in their cryptocurrency.
Here's how free crypto airdrops work:
Look for Airdrop Opportunities:

Airdrops are typically announced on social media platforms like Twitter and Telegram. You can also find lists of ongoing airdrops on cryptocurrency forums, like r/CryptoAirdrops, and websites, like airdrop.io, to track them.

Meet the Eligibility Requirements:

To participate in an airdrop, you must meet certain requirements. These could range from following the company on social media to holding a certain amount of another cryptocurrency in your wallet.

Complete Tasks:

After meeting the eligibility requirements, you may be required to complete some tasks to receive your free tokens. These tasks could include sharing the company's information on social media, referring friends to the airdrop, or filling out a survey.

Receive Tokens:

Once you have completed all the tasks, the tokens will be transferred to your cryptocurrency wallet, but the amount depends on the airdrop.
By participating in free crypto airdrops, you can earn free tokens or NFTs. These tokens may increase in value over time, providing a way to make money with cryptocurrency.
How to Get Crypto Airdrops?
Airdrops are a way for cryptocurrency projects to give away their token for free to their community. The tokens are transferred directly to the participants' cryptocurrency wallet on the official drop date.
In this section, we will provide step-by-step instructions on how to get crypto airdrops.
Step 1: Set up a Crypto Wallet
The participant must set up a crypto wallet compatible with the airdrop that they want to participate in to receive the airdropped token in the wallet.
To set up a crypto wallet:
Choose the type of wallet, either a software wallet or a hardware wallet.

Create an account by providing an email ID and setting the password.

Verify the account by completing the KYC process.

Secure the wallet by generating a seed phrase or private key. Make sure to save the key in a safe place, and don't share it with anyone.
Step 2: Buy Tokens
Often, airdrops are targeted toward specific token holders. Make sure to look at the instructions of the airdrop organizer to know which token is needed to be held to be eligible to participate in the airdrop.
To buy tokens:
Select a reputable cryptocurrency exchange that offers the token required to be bought.

Create an account on the exchange.

Participants need to add their bank details to buy the coupons. If they want to exchange another cryptocurrency, they need to select the crypto they want to exchange.

Buy tokens and then transfer them to the wallet to keep them safe.
Step 3: Enter the Giveaway
Check whether the operator offers giveaways by checking the communities, social media accounts, and online forums.
Then follow the instructions stated by the airdrop organizer to be eligible to participate in the airdrop. The instructions can vary from subscribing to their newsletter to sharing about the airdrops with fellow crypto enthusiasts or interacting with dApps.
Crypto airdrops are popular and vulnerable to scams, making it challenging to find legitimate airdrops. To discover upcoming and current airdrops, the participants can use the following resources:
Another way to stay updated on new airdrop opportunities is to subscribe to airdrop-related newsletters and follow websites and social media accounts. Many companies announce their airdrops through social media, so following their accounts keeps you informed of new airdrops and any changes or updates to existing ones.
However, be wary of any airdrops that ask for sensitive information, such as private keys or passwords. Also, be cautious of any links or messages that seem suspicious or too good to be true. Always verify the source of information before participating in an airdrop.
What to Look for in an Airdrop?
Participating in airdrops is an excellent way of getting free cryptocurrency tokens. But, it's important to choose the ones with great potential for them to be profitable.
Here are some factors to be considered while evaluating the potential value of an airdrop:
The Product and Project Team
Research the product and project team's track record in the industry because an experienced team is more likely to deliver on its promises and achieve its goals.
Research the product's whitepaper and the project team's experience on its official website, and social media accounts to learn more about the product, its demand, and its developmental progress.
Market Potential and Token Utility
Evaluate the market potential of the product. Consider the market potential for the product's growth and the size and willingness of the target audience to adopt the project.
Consider the token's utility in the project's ecosystem, as projects with well-defined use cases for the token, and significant market potential have a better possibility of being adopted.
Community and Development
To evaluate the potential value of an airdrop, look for a project with regular development updates and active community engagement, as they show the team's commitment to the project.
Check the community channels to gauge their audience's reaction and follow the project's development through their blog.
Claiming airdrops can vary depending on the type of airdrop and the requirements set by the company giving them away.
Here are some steps that are typically involved in the claiming process for different types of airdrops:
Registration:

To start, the participant will need to create an account on the platform where the airdrop is taking place, by providing information like their name, email, and wallet address.

Social media tasks:

Some airdrops require the participant to complete tasks like following the company on social media platforms, subscribing to their newsletter, or sharing a post to show their support for the project.

Referral codes:

Some airdrops offer additional tokens for referring friends to the program. Participants can use these referral codes to invite friends and receive additional tokens.
However, there may be some potential issues that arise during the claiming process, such as:
Technical difficulties:

Some technical issues like incorrect wallet addresses, transaction errors, and security concerns may arise while claiming airdrops. A participant must contact support if they face any issues.

A maximum number of participants:

Some airdrops close once they reach the maximum number of participants, which means new participants may miss out on the airdrop if they don't act fast enough.

Eligibility restrictions:

Some airdrops may have restrictions on who is eligible to participate, such as country of residence or minimum age. Make sure to read the requirements before participating to avoid disappointment.
To increase the possibility of successfully claiming airdrops, participants must consider the following tips:
Create a unique referral link:

If the airdrop offers additional tokens for referrals, create a referral link to share with friends to earn more tokens, and increase the possibility of claiming the airdrop.

Stay informed:

Participants must keep an eye on the company's social media pages and website for updates and changes to the airdrop requirements. This will help them stay informed and adjust their strategy if needed.

Act fast:

Airdrops often have a limited number of tokens available and a deadline for claiming them. Thus, participants must make sure to act fast, and complete the required tasks as soon as possible to increase their chances of successfully claiming the airdrop.
By participating in airdrops, one can receive free virtual money that can be used, traded, or swapped. To maximize earnings from airdrops, participants need to have a strategic approach and be mindful of potential risks and challenges.
To maximize earnings from airdrops, participants can:
Diversify airdrop portfolio:

One must participate in a variety of airdrops from different companies to spread out the risk and maximize earnings.

Hold onto tokens for the long-term:

Some airdropped tokens may have a slow start, but they could increase in value over time.

Research:

Research before participating in airdrops to avoid wasting time and money on projects without growth potential.
Participants can utilize different resources and tools like crypto wallets, block explorers, and airdrop tracking websites to manage airdrop earnings effectively.
Crypto wallets like MetaMask, MyEtherWallet, and Ledger Live can store and manage airdropped tokens, making them accessible and easy to use.

Airdrop tracking websites like AirdropAlert and Airdrops.io keep participants informed about current and upcoming airdrops.

Block explorers like Etherscan and Blockchair provide a convenient way to view and track blockchain transactions, enabling participants to monitor the value of airdropped tokens over time.
However, participants must be mindful of the potential risks and challenges involved in airdrops.
One such risk is the possibility of tokens being worthless, as not all airdropped tokens will retain value. Furthermore, some projects may fail, even with the best intentions. Thus, participating in airdrops from well-established and reputable companies and organizations can help mitigate these risks.
Additionally, participants must be cautious of scams in airdrops, as some may ask for personal information in exchange for tokens, which can result in identity theft or other detrimental outcomes. To ensure safety, only participate in airdrops from trustworthy sources.
How to Secure Your Airdrop Tokens?
Proper storage and protection of airdrop tokens are essential to keep them safe from theft, preserve their value as an investment, and maintain the privacy of transactions and financial information.
To secure the airdrop tokens, participants must take the following precautions:
Choose a secure wallet:

A crypto wallet is where a participant stores their cryptocurrency to keep it safe. Thus, participants must select a hot or cold wallet that fits their needs. Hot wallets are convenient but more vulnerable to hacking, while cold wallets are offline and considered more secure.
Use a strong and unique password:

When choosing a password, pick a password with letters, numbers, and symbols. We also recommend participants enable two-factor authentication for added security.

Protect private key:

A participant's private key allows them to access crypto assets. Thus, we recommend participants to avoid storing it on their computers or online. Consider writing it down and keeping it in a safe place, as losing it would mean losing access to the assets.

Stay aware of scams:

Cryptocurrency scams are becoming common these days. Be cautious of unsolicited messages or offers; never reveal private key or password to anyone.
Regulations and Tax Implications
While crypto airdrops can be a fun and exciting way to receive free virtual currency, they also come with several regulations and tax implications that should be considered. Some key points to consider are:
Reporting Requirements:

In most countries, income from crypto airdrops is subject to reporting requirements, which means the recipient needs to report the value of the airdropped coins or tokens as taxable income on tax returns.

Tax Liabilities:

The tax treatment of airdropped coins or tokens varies depending on the participant's country and specific circumstances surrounding the airdrop. For example, airdropped tokens are not taxable income in Portugal but taxable in the USA and UK.

Know Your Jurisdiction:

It's important for a participant to understand the regulations in their jurisdiction, as they can vary greatly from country to country. For instance, Canada and Germany have more relaxed laws compared to the USA and Australia

Keep Records:

A participant must record all the airdrops that they participate in, including the date of the airdrop, the name of the coin or token, and the value of the airdrop at the time they receive it. Participants can use apps like Notion and Google Sheets for this.

Seek Professional Advice:

If participants need clarification on the tax implications of participating in an airdrop, it may be a good idea to seek professional advice from an accountant or tax professional.
Crypto Airdrops are a unique way for cryptocurrency users to earn free tokens or NFTs by participating in various activities such as social media promotions, referral-based programs, or by holding certain cryptocurrencies.
Participants can find crypto airdrops on newsletters related to crypto airdrops, social media accounts, and websites like Airdropalert, DappRadar, and Airdrops.io. However, it is also essential to be aware of the potential risks and challenges associated with airdrops and to properly store and protect airdrop tokens.
Last but not least, participants should be aware of the legal and tax implications of participating in airdrops, such as reporting requirements and potential tax liabilities.
Participating in crypto airdrops can provide an exciting opportunity to earn free tokens and increase exposure to new projects. Still, it is important to do so with caution and proper research.
What are the requirements to participate in an airdrop?
The requirement may vary from airdrop to airdrop. But, you need a secure crypto wallet, hold specific tokens, and follow the instructions provided by the airdrop organizer, such as following them on social media, joining their community channel, or completing a task.
Is it safe to participate in an airdrop?
Yes, participating in an airdrop is safe as long as you research the airdrop organizers and participate in airdrops held by reputable organizations.
How do I get free NFT airdrops?
To get free NFT airdrops, you must have a secure crypto wallet, hold the relevant tokens, and follow the instructions provided by the organizer.
How do I know if an airdrop is a scam?
When researching airdrop providers, look for red flags like lack of transparency, new accounts, requests for donations, no social media presence, and unclear information. Additionally, never share your private key with any airdrop provider.
What happens to my airdrop tokens after I claim them?
After you claim your airdrop tokens, you'll receive them in your crypto wallet directly.
How can I increase my chances of being selected for an airdrop?
Follow crypto airdrop websites to get updates about new and upcoming airdrop projects. Follow them on social media and participate in the communities to increase your chances of being selected for an airdrop.
Can I participate in an airdrop if I am not from a certain country?
Check the airdrop requirements before participating to ensure they are open to your location. Many airdrops are open and don't restrict participation from specific countries, but some airdrops might be for people from specific locations.
What should I do if I have problems claiming my airdrop tokens?
Contact the airdrop provider for support. If you think the airdrop might be a scam, report it to the relevant authorities.
How can I track my airdrop earnings?
You can easily track your airdrop earnings by checking the balance of your cryptocurrency wallet.
Can I sell or trade my airdrop tokens immediately after receiving them?
Yes, you can sell or trade your airdrop tokens immediately after receiving them in your crypto wallet. But make sure to do your research before trading or selling them to make an informed decision.